3205 Orange Avenue, Kissimmee, FL 34744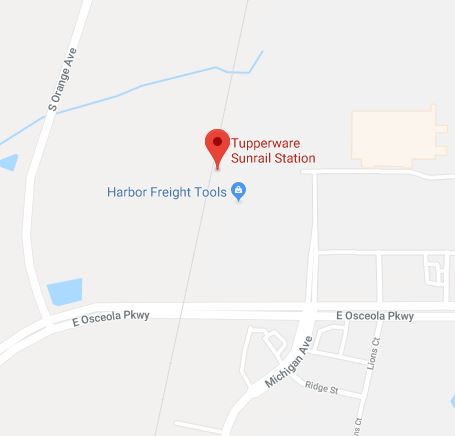 Near the intersection of Osceola Parkway and Michigan Avenue, the Tupperware SunRail Station at Osceola Parkway is located in the center south of the Hunters Creek subdivision in Orange County and to the west of Buenaventura Lakes. This station is home to a new mixed-use development that will include residential, commercial and retail opportunities next to the SunRail platform.
Parking is available at the station and LYNX bus routes serve the station offering service to destinations such as Tupperware HQ, The Loop shopping center, Buena Ventura Lakes residential area, Valencia College and other points of interest.