5025 South Rail Avenue, Kissimmee, FL 34746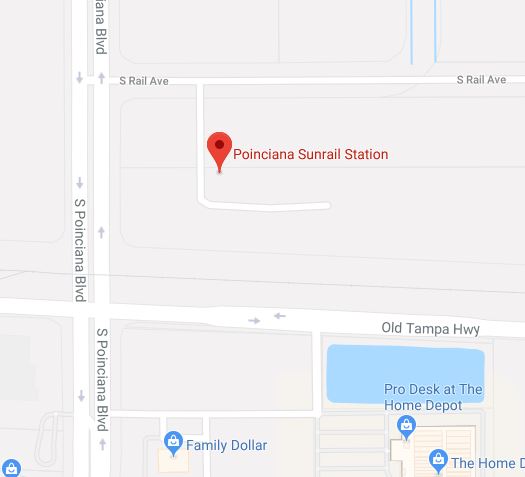 Near the intersection of Orange Blossom Trail and Poinciana Boulevard, the SunRail station at Poinciana serves one of the fastest growing employment centers in the region, with more than 1,600 current workers at the 1,200 acre park and major expansions planned for the future.
In addition, the nearby Poinciana development is currently one of the fastest growing residential areas in Osceola County. Parking is available at the station, and LYNX bus routes serve the station directly, offering service to locations such as Poinciana, Disney Springs, Crescent Lakes, Intercession City, and several other residential neighborhoods near the station.