120 Fairway Woods Blvd., Orlando, FL 32824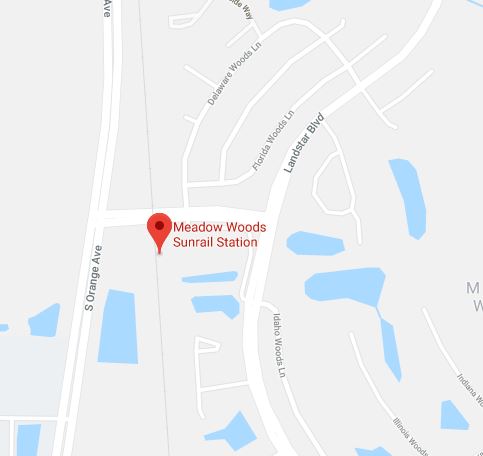 Near the intersection of South Orange Avenue and Fairway Woods Boulevard, the SunRail station at Meadow Woods offers easy transit access to South Orange County and north Osceola County's burgeoning residential neighborhoods.
The station also serves the nearby South Orange Sports Complex and Cypress Creek High School. Parking is available at the station, and LYNX bus routes serve the station directly, offering service to Florida Mall, Lake Nona, Orlando, Kissimmee, and the many residential neighborhood in the area.