LYNX Bus Tracker to Go Away at the End of September
September 21, 2023
Starting Sept. 30, the LYNX Bus Tracker will no longer be available.
We'd like to highlight some alternatives for tracking public transit: Apple Maps, Google Maps, Moovit and Transit App. These apps are free and can help you plan your journeys. Please get in touch with the respective companies for support if you have any questions about using these apps
We're working on a new platform that will combine bus tracking and mobile payment into one application. This app will roll out later this year.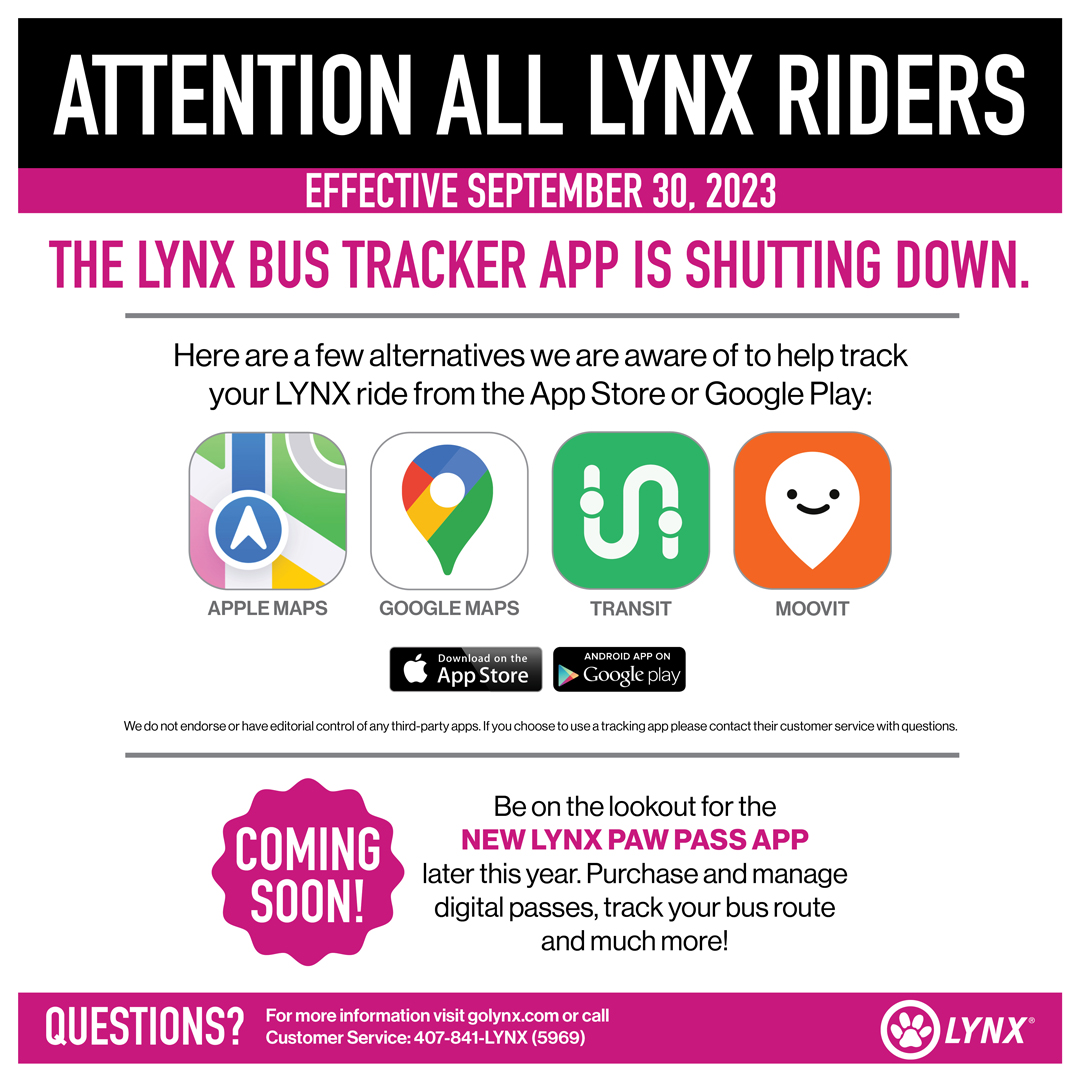 Download Attachment