At LYNX our mission is to develop effective technology and implement improvements that enhance our services and ultimately provide a better customer experience.
Wireless Internet Access on Buses
Do you like to check the LYNX Facebook postings, Twitter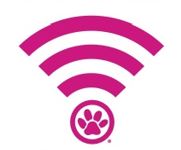 feed, or other social media channels during your bus ride? Great news! LYNX has added Wi-Fi to all 300 buses. This customer amenity is the first technology tool the agency rolled out in 2017. Turn on Wi-Fi on your mobile device when you board the bus, select "LYNX Bus Wi-Fi", accept the terms and conditions, and enjoy free Wi-Fi during the ride.
Fixed Route Real-time Information
Where is my bus? LYNX is putting the technology in place to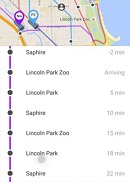 provide the answer. Customers will be able to obtain information in the future on their smart phones or through a simple phone call. They will be able to find the location of the next due bus and the expected arrival time at their stop. Similar service for ACCESS LYNX is also under development.
*Concept based on Chicago deployment
NeighborLink Real-time Information
LYNX has developed a mobile application that will allow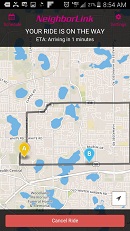 NeighborLink customers to reserve, update, or cancel trips through the internet without having to call a phone representative.
Customers will be able to see the location of their vehicle on the mobile application as it is dispatched for their pick-up. Customers who still choose to speak with a phone representative will
experience shorter hold times during busy call times as some choose to use the internet option.
Mobile Fare Payment
Have you used your smart phone to purchase coffee, food,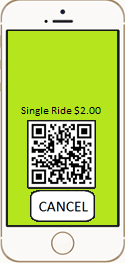 or as your electronic ticket to an event? LYNX is working to deploy technology that will allow customers to use their smart phones to purchase and store electronic bus fare media. Single ride fares, transfers, and daily, weekly, and monthly fare media will be able to be purchased with and stored on a smart phone allowing customers fast and easy access to LYNX buses.


*Conceptual