| | |
| --- | --- |
| | 405 APOPKA CIRCULATOR |

Apopka SuperStop (.pdf)

Service Description
See schedule for full details.
Service Hours
NORTH SIDE
Apopka Circulator Northbound
5:05a – 7:27p Weekday, 5:05a – 7:27p Saturday, 5:05a – 7:24p Sunday and holiday.
SOUTH SIDE
Apopka Circulator Southbound
4:45a – 12:49a Weekday. 4:45a – 8:50p Saturday. 4:30a – 7:59p Sunday and holiday.
NOTE: Please click on the schedule tab (above) or click the image (below) to view the new map and schedule for Link 405.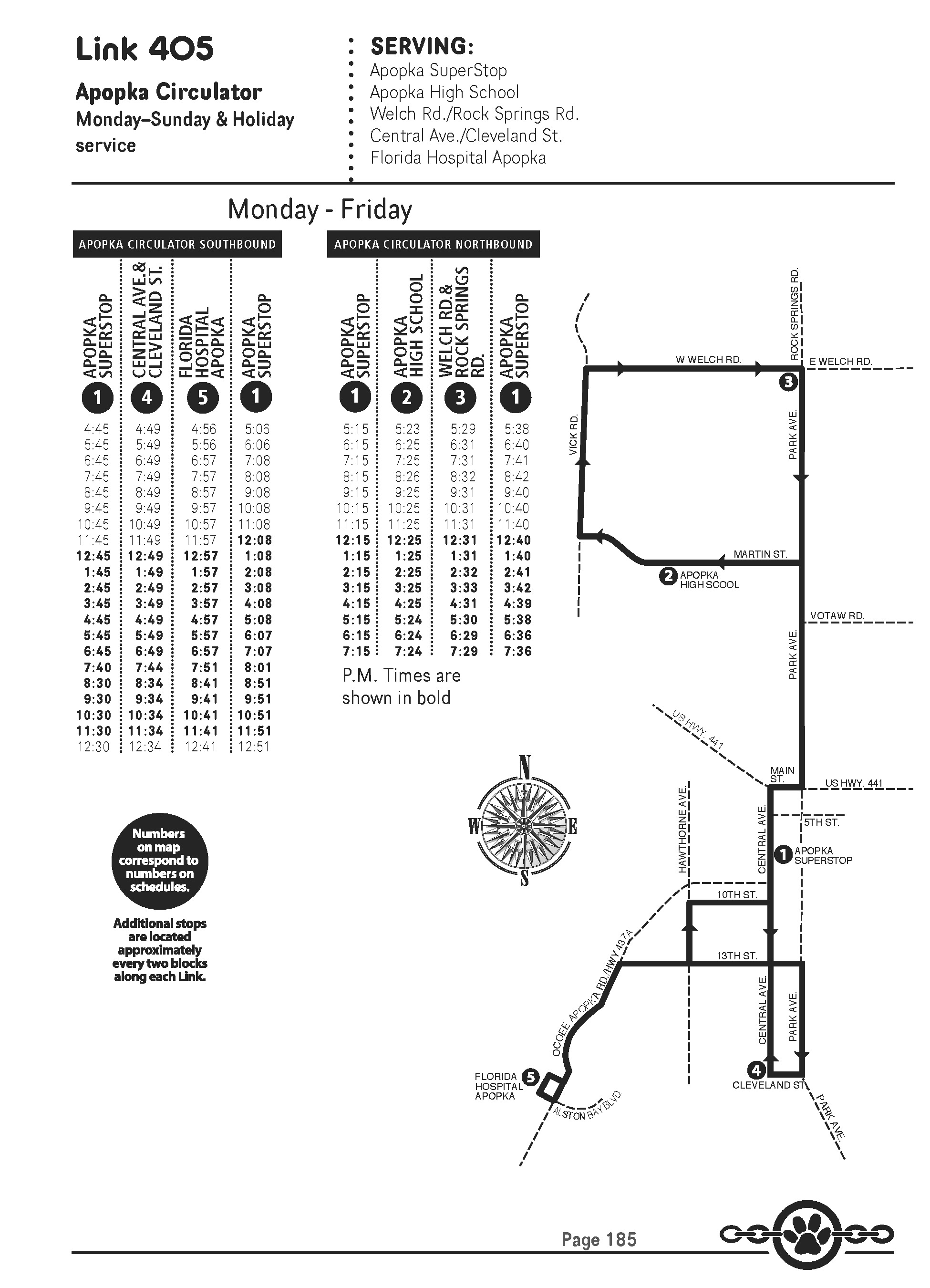 (Precise hours of service vary depending on where along the route you are. See html schedule, use the online trip planner or call 407-841-LYNX for precise travel information.)
Customer Alerts
There are no service alerts at this time.